Hello construction professionals! 2022 Surety Bonding and Construction Risk Management Conference is right around the corner, and our team at TrustLayer is excited to be a part of the event. This conference is one of the most valuable events in the construction industry that presents practical tips for controlling the cost of risks, managing surety bonds, insurance policies, and construction contracts. The TrustLayer team is ready to meet with leaders from every corner of the industry to find new business opportunities and strengthen partnerships.
TrustLayer specializes in third-party insurance verification and compliance tracking. With TrustLayer, companies can securely automate the verification of insurance, licenses, and compliance documents of their business partners (i.e., vendors, subcontractors, suppliers), which reduces administrative burden and financial & operational risk.
Streamline subcontractor risk management
Third-party risk transfer is time-consuming and complicated. You don't have enough time to worry about it.
Learn how our solution automates the process of COI collection, verification, and tracking, saving your team time and keeping your subs compliant.
Customize document collection for each type of contractor
The TrsutLayer platform allows you to design as many risk profiles as you need to meet your unique corporate policies.
We understand that compliance requirements vary based on the type, location, size of subcontractors, and the projects they are involved in. Once you set them up, automation will do its magic - collect, verify, and check documents against risk profiles.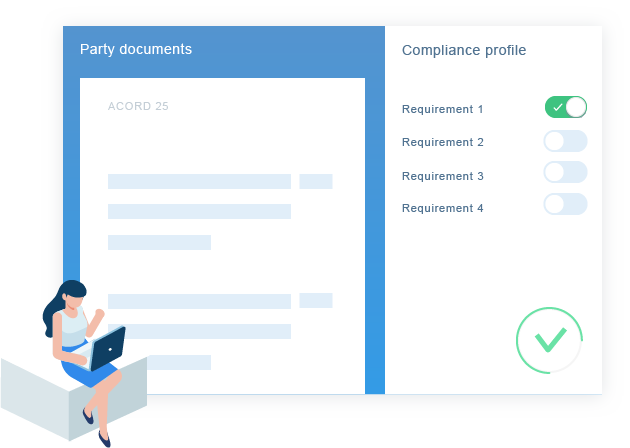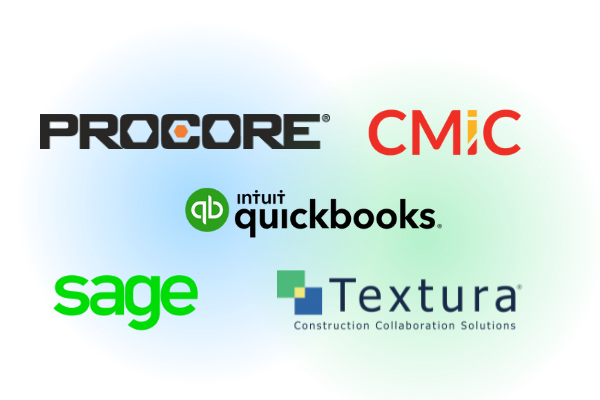 Integrate with your construction management system
Want to manage subs and vendors all in one place? With our Developer API, learn how to integrate TrustLayer into your existing construction management or accounting software. Find out how we can integrate with your system.
My company works with roofing contractors across the country. The gathering and verifying of insurance is a major undertaking. TrustLayer handles all my insurance verification now and does a fantastic job. They've already proven their worth several times over and I no longer worry about contractor insurance compliance or fraud. Plus, the amount of time and aggravation that they save frees my staff to work on more profitable endeavors.
Richard Nelson Roofr
Want to Meet with TrustLayer at the Conference?
Leave us a note