From Risky Business into Explosive Traction
Our industry-leading technology helps businesses increase transparency and accuracy in their contractual processes, while also providing valuable insights into potential risks. With our solutions, you can:
Automate compliance document collection quickly and easily.




Streamline compliance workflows and ensure consistency throughout the process.


Identify potential risks and develop strategies to mitigate them.



Improve compliance with regulations and enforce auditable data standards.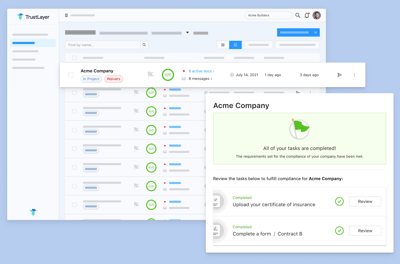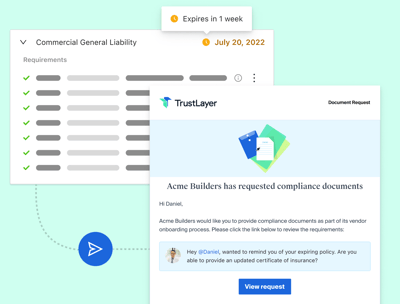 Our team of experts has extensive experience in operating complicated legal procedures, so you can rest assured that every step is taken with safety as the priority. With our integrated systems, risk is managed more efficiently and intelligently than ever before – meaning better outcomes for your organization.