Hello, snow and facility management professionals! The 2021 Show & Ice Symposium was a blast, but we've already been planning and preparing for #SIMA2022. Show & Ice Symposium is the #1 event in the snow management industry that presents practical tips for procuring and planning ice & snow management services. The TrustLayer team is ready to meet with leaders from every corner of the industry to find new business opportunities and strengthen partnerships.
TrustLayer specializes in third-party insurance verification and compliance tracking. With TrustLayer, companies can securely automate the verification of insurance, licenses, and compliance documents of their business partners (i.e., vendors, subcontractors, suppliers), which reduces administrative burden and financial & operational risk.
Streamline contractor & vendor risk management
Third-party risk transfer is time-consuming and complicated. You don't have enough time to worry about it.
Learn how our solution automates the process of COI collection, verification, and tracking, saving your team time and keeping your third parties compliant.
Customize document collection for each type of contractor
The TrsutLayer platform allows you to design as many risk profiles as you need to meet your unique company policies.
We understand that compliance requirements vary based on the type, location, size of third parties, and the projects they are involved in. Once you set them up, automation will do its magic - collect, verify, and check documents against risk profiles.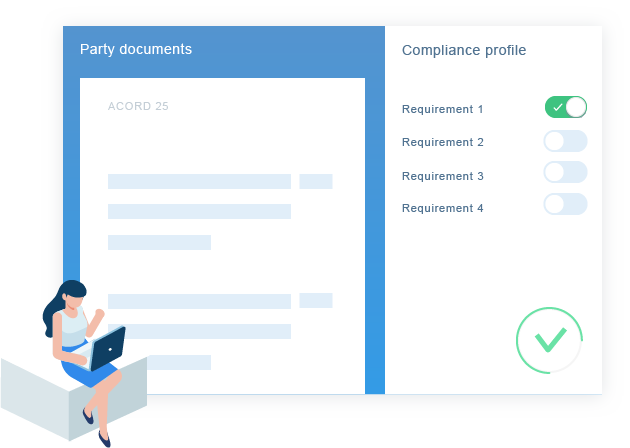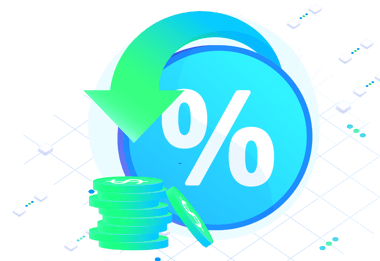 Reduce operational & financial cost
Are all your contractors currently insured and properly credentialed? It's quite costly and difficult to monitor all of this information, but the cost spikes even higher when an incident happens.
Prevent your business from costly claims by staying up-to-date with the compliance documentation, and save hours of time by incorporating TrustLayer's automation into your workflow.
My company works with roofing contractors across the country. The gathering and verifying of insurance is a major undertaking. TrustLayer handles all my insurance verification now and does a fantastic job. They've already proven their worth several times over and I no longer worry about contractor insurance compliance or fraud. Plus, the amount of time and aggravation that they save frees my staff to work on more profitable endeavors.
Richard Nelson Roofr
Want to Meet with TrustLayer at 2022 Snow & Ice Symposium?
Leave us a note