Hello risk professionals! RIMS 2022 is right around the corner, and we're excited to be a part of the event. RIMS is the largest and most comprehensive global risk management event and the TrustLayer team is ready to meet with leaders from every corner of the industry to find new business opportunities and strengthen partnerships.
Stop by the booth #2110
Swing by the TrustLayer booth because we have many exciting things planned for you, including:


Live Demos of the TrustLayer solution and sneak peek into upcoming features
The coolest swag (c'mon, we got more than just pens and notebooks!)
A raffle for a JBL speaker!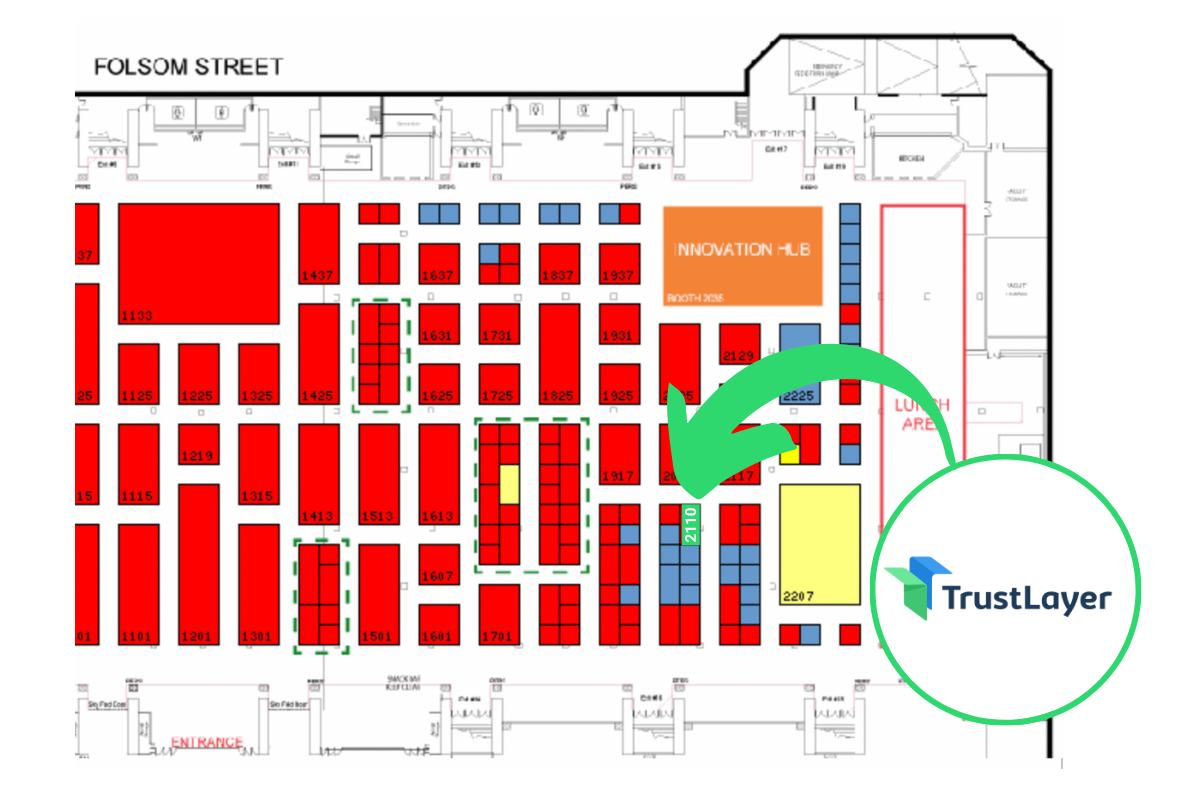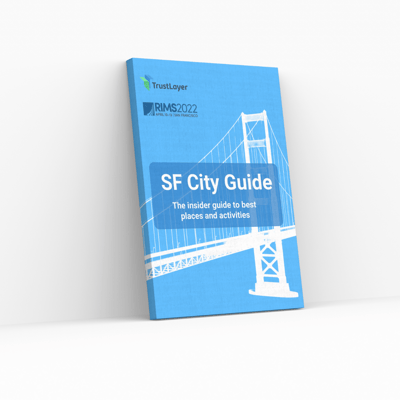 Check our Insider SF City Guide
TrustLayer's, and San Francisco resident, Tana Rusitanonta put together this guide to showcase all San Francisco has to offer.
From food to tourist attractions and best-hidden gems (and not so hidden), he selected the best-of-the-best.
Get a map of spots, a list of activities, and even a detailed schedule for your first day.
Discover how to streamline third-party risk management
Third-party risk transfer is time-consuming and complicated. You don't have enough time to worry about it.
Learn how our solution automates the process of COI collection, verification, and tracking, saving your team time and keeping your third parties compliant.
Learn how to customize TrustLayer for your contractual requirements
The platform allows you to design as many risk profiles as you need to meet your unique corporate policies. We understand that compliance requirements vary based on the type, location, size of vendors, and the projects they are involved in. Once you set them up, automation will do its magic - collect, verify, and check documents against risk profiles.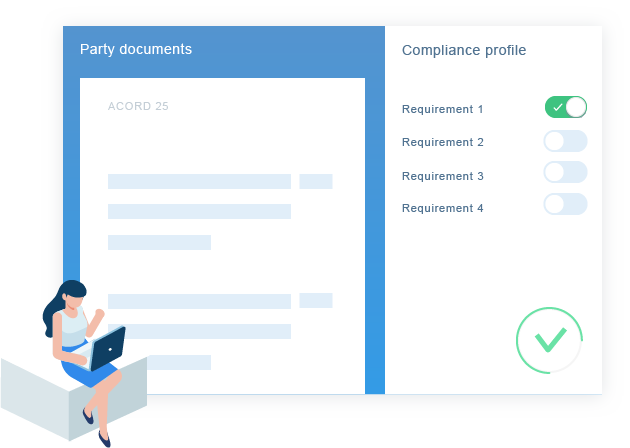 The TrustLayer platform has made the process of compiling insurance information for our vendors very efficient. It streamlined how we contact vendors and created one space for housing certificates and all the necessary documents we keep for our vendors, including contracts and W9.
Bri Veasey, Accounting Manager Grenadier Homes

Managing vendors, contracts, and proofs of insurance is an arduous task. Each of El Ad's real estate development projects has 300 to 400 vendors. Using their automated collaborative risk management solution, TrustLayer was able to address my key pain points.
Courtney Osborne, VP, Insurance & Risk Management EL Ad US Holdings

TrustLayer is very user-friendly. I can see quickly who is compliant and who isn't when I am reviewing a project for a Project Manager when they call. I can easily find who may be available with adequate insurance in their area. I can organize and sort my information in a way that is best for the exact question at hand.
Bri Souder, Certificate Compliance Specialist PayneWest Insurance